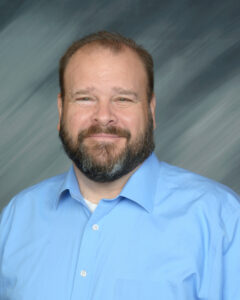 Pastor Brent Snow joined the Calvary Christian School team in October 2017 when Calvary Baptist Church called him as senior pastor. As the pastor, he acts as the school's superintendent. He keeps in touch with the students and their families by preaching in chapel for all the students from grades 1 through 12 and being a presence at the school programs. Pastor Brent understands that elementary students and high school students are not the same, so he adjusts each message to the grade level he is addressing at that time.
Ministry is not new to Pastor Brent as he started on this pathway by serving in Spartanburg, SC, as the youth pastor at Westgate Baptist Church. He then served as the youth pastor and assistant pastor at Grace Baptist Church in Sonora, CA, and was ordained as a minister in 1995. From 1997 to 2017 he served as the senior pastor at Cornerstone Baptist Church in Martinez, CA.
As a pastor, Pastor Brent's greatest joy is discipling people. His favorite verse reflects his heart: "And I thank Christ Jesus our Lord, who hath enabled me, for that he counted me faithful, putting me into the ministry" (I Tim. 1:12).