We at Calvary Christian School seek to enrich our students' lives through a well-balanced, Christ-centered classroom. Our education includes not just academics; it also fosters emotional, social, physical, and spiritual growth. The end product is individuals who are equipped to go on to the next phase of life. All of this begins, though, in kindergarten.
Our kindergarten program is designed to reach students who are ready to learn and is one of exposure, not mastery. We emphasize academics over simple play, and we hope that every student will succeed in the endeavors and challenges given. Kindergarten has two central focuses: getting the students prepared for the next step in school and teaching them about God.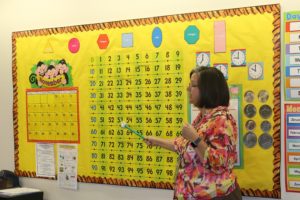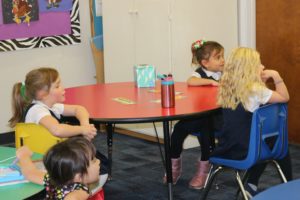 To accomplish the first goal, our overall program stresses several academic areas: listening skills, auditory discrimination, visual discrimination, alphabet recognition, short and long vowel sound recognition, letter blending, and reading words and sentences. These skills are the building blocks to success in the academic world. Going beyond that, beginning math concepts and letter and word writing are also taught. The principles we teach are not intended to be exhaustive but rather to give the children a sense of knowledge and accomplishment. Exposure to various skills stimulates learning and creates a desire to learn even more, setting the stage for the coming educational years. Academics are not the most important part of the students' education, though. Christ is.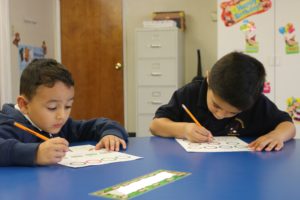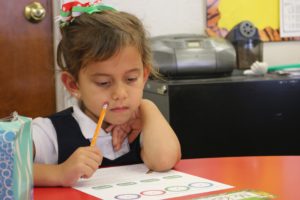 Keeping Christ at the center of everything done in the classroom, both academically and behaviorally, provides a healthy environment for fostering both godly learning and behavior. Our teacher has the privilege of teaching God's Word and how His truths apply to every precept and action in life. Starting this biblical education process when the children are young gives them direction and points them to Christ. This process also creates opportunities for students to see biblical truth through actual living and enables them to apply the principles they are learning to life. By combining all of these elements, we provide a well-balanced, Christian education.
1900 Highland Dr., Hollister, CA 95023